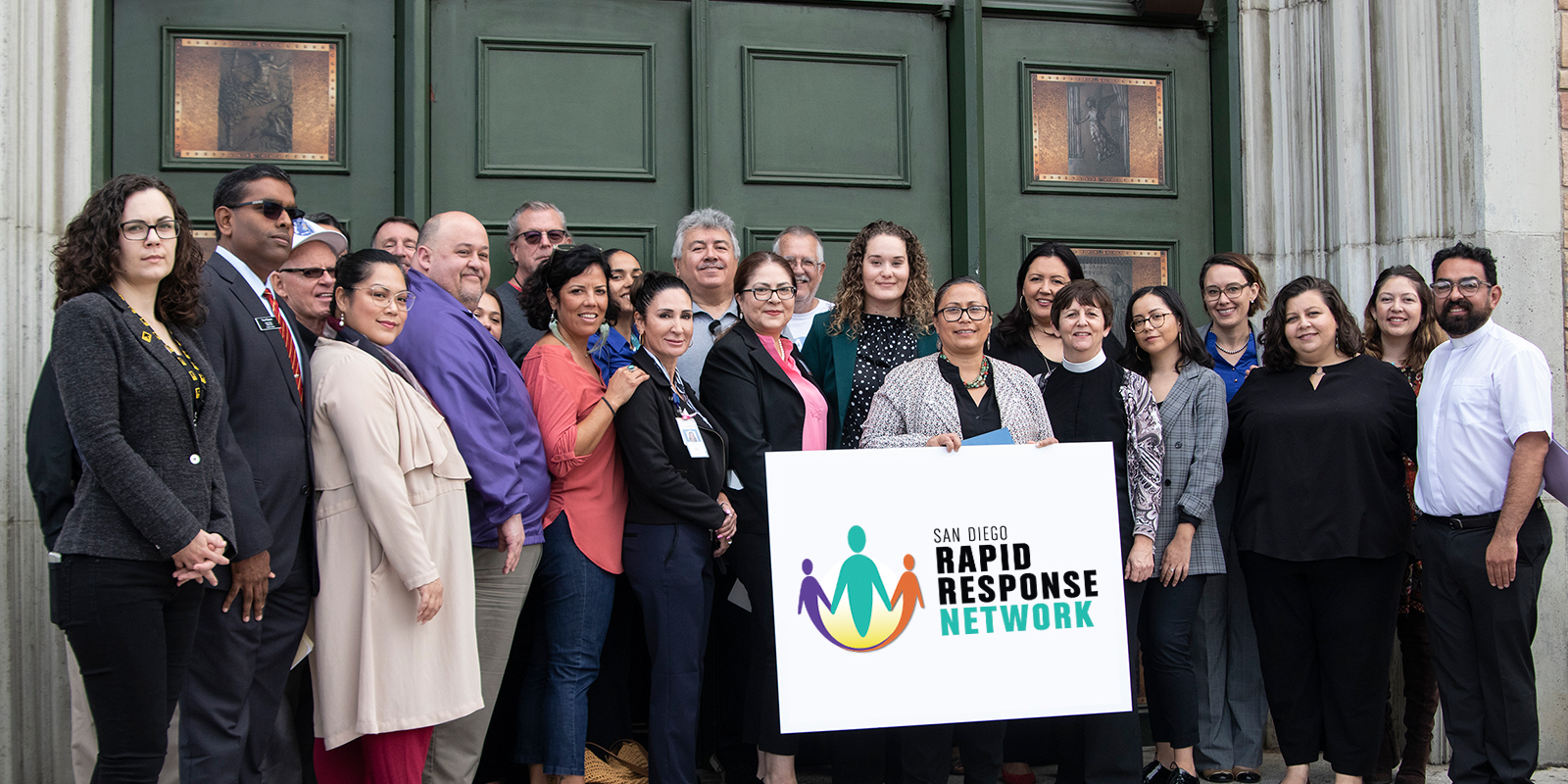 SDRRN In The News
Our Newsroom is the place to learn the latest news about the San Diego Rapid Response Network. Browse through our press releases, view or read the latest news coverage.
Press Contact
For media inquiries, please click here to complete our media inquiry form.

July 25, 2019
A mother and her child – assisted by our pro-bono immigration attorneys – attempted to plead their case for asylum in U.S. immigration court. This mother and her teenage son are running from gangs in El Salvador that killed other members of their family. Even though they have already been robbed in Mexico and live in constant fear of being found by the gangs, this family has been placed in the Migrant Protection Protocols and must remain in Mexico until they can pass a "credible fear" interview. Our legal team will continue to fight for this family, and many others like them, in the hopes of helping them find safer and more secure lives in the U.S.
Click here to watch the video from KPBS (The story begins at the 3:15 mark)
Click here to read the KPBS article
Read Story