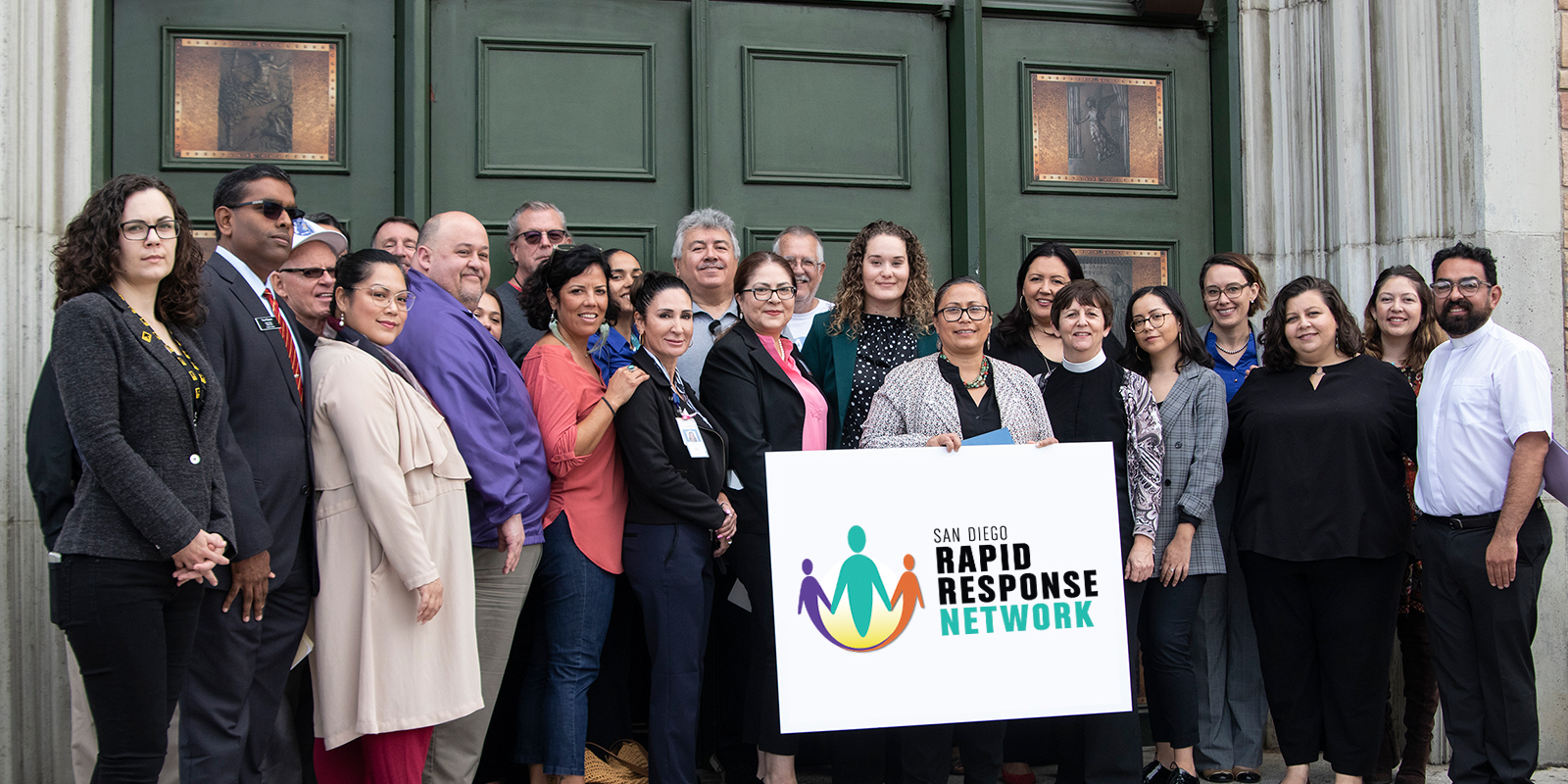 SDRRN In The News
Nuestra Sala de Prensa es el lugar para obtener las últimas noticias sobre la Red de Respuesta Rápida de San Diego. Navegue a través de nuestros comunicados de prensa, vea o lea la última cobertura de noticias.
Prensa Contacto
Para consultas de los medios, haga clic aquí para completar nuestro formulario de consulta de los medios.

February 13, 2021
Advocates point to misleading media reports, rumors and smugglers' lies encouraging asylum seekers to try crossing before policy changes are in place. Even the plan announced Friday will not address the thousands more who were waiting, because of other Trump policies, for the opportunity to request asylum in the first place. Since November, staff with Jewish Family Service, which runs a migrant shelter in San Diego, has seen a trickle of families like Mercedes' released to their care. In the past week or so, the number of families received by Jewish Family Service has increased, though the numbers are still much lower than other times in the shelters' history. Most of these additional families were caught crossing illegally into the United States by Border Patrol, according to Kate Clark of Jewish Family Service.
Read Story