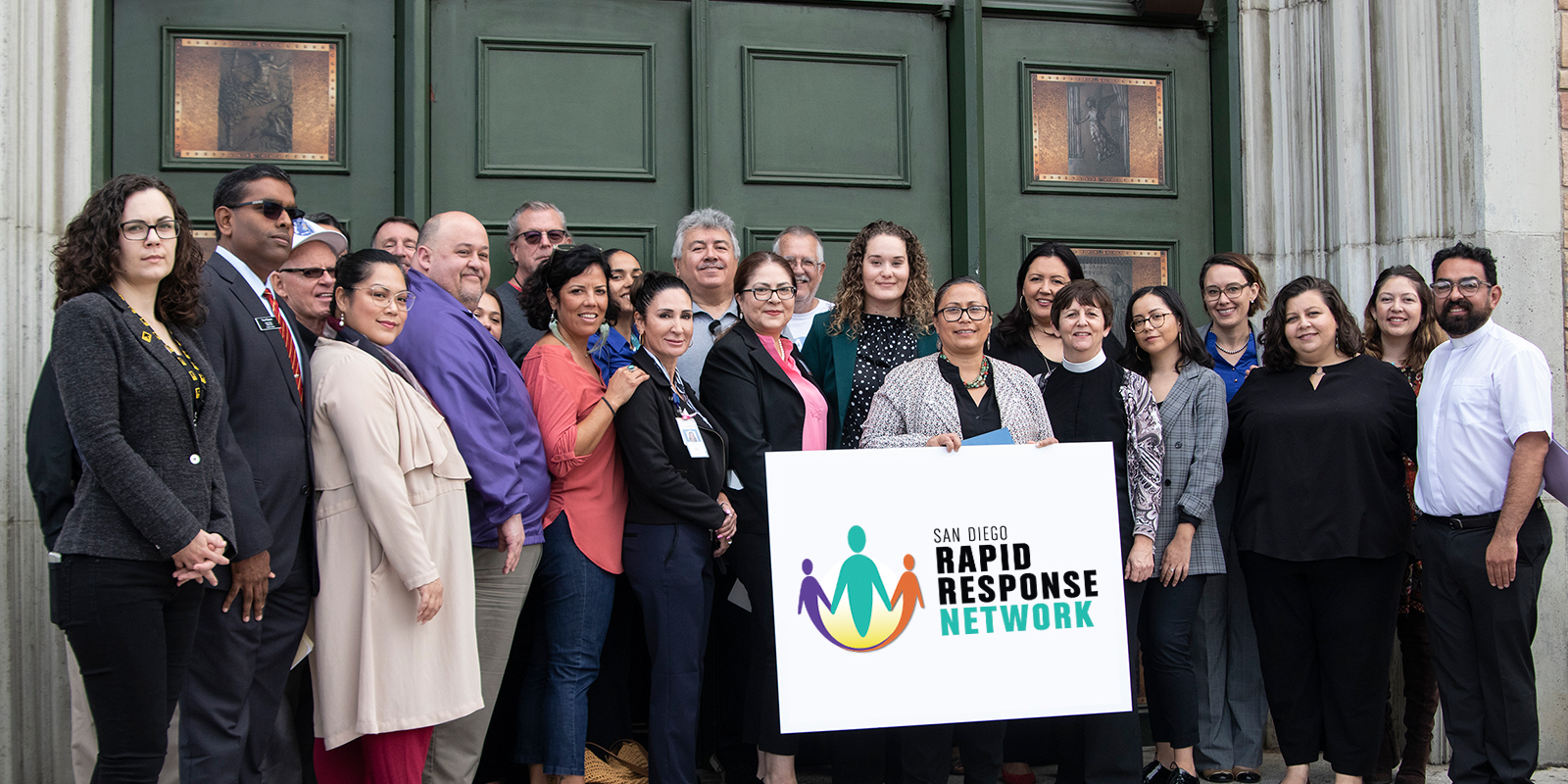 SDRRN In The News
Our Newsroom is the place to learn the latest news about the San Diego Rapid Response Network. Browse through our press releases, view or read the latest news coverage.
Press Contact
For media inquiries, please click here to complete our media inquiry form.
---
Nuestra Sala de Prensa es el lugar para obtener las últimas noticias sobre la Red de Respuesta Rápida de San Diego. Navegue a través de nuestros comunicados de prensa, vea o lea la última cobertura de noticias.
Prensa Contacto
Para consultas de los medios, haga clic aquí para completar nuestro formulario de consulta de los medios.
---

December 25, 2022
Due to flight delays from winter storms, migrant shelters haven't been able to move guests through as quickly as normal and are now at capacity, meaning many new arrivals have been left on the streets. Normally, after crossing the border, migrants who are released in the San Diego area go to one of two shelters, one run by the San Diego Rapid Response Network and the other by Catholic Charities. Both shelters provide hotel rooms for migrants to stay in due to pandemic precautions. "These types of events are an important reminder that additional federal resources and meaningful reform are needed to support appropriate border infrastructure that reflects current needs," Brian Ferguson of the Governor's Office of Emergency Services said.
Read Story