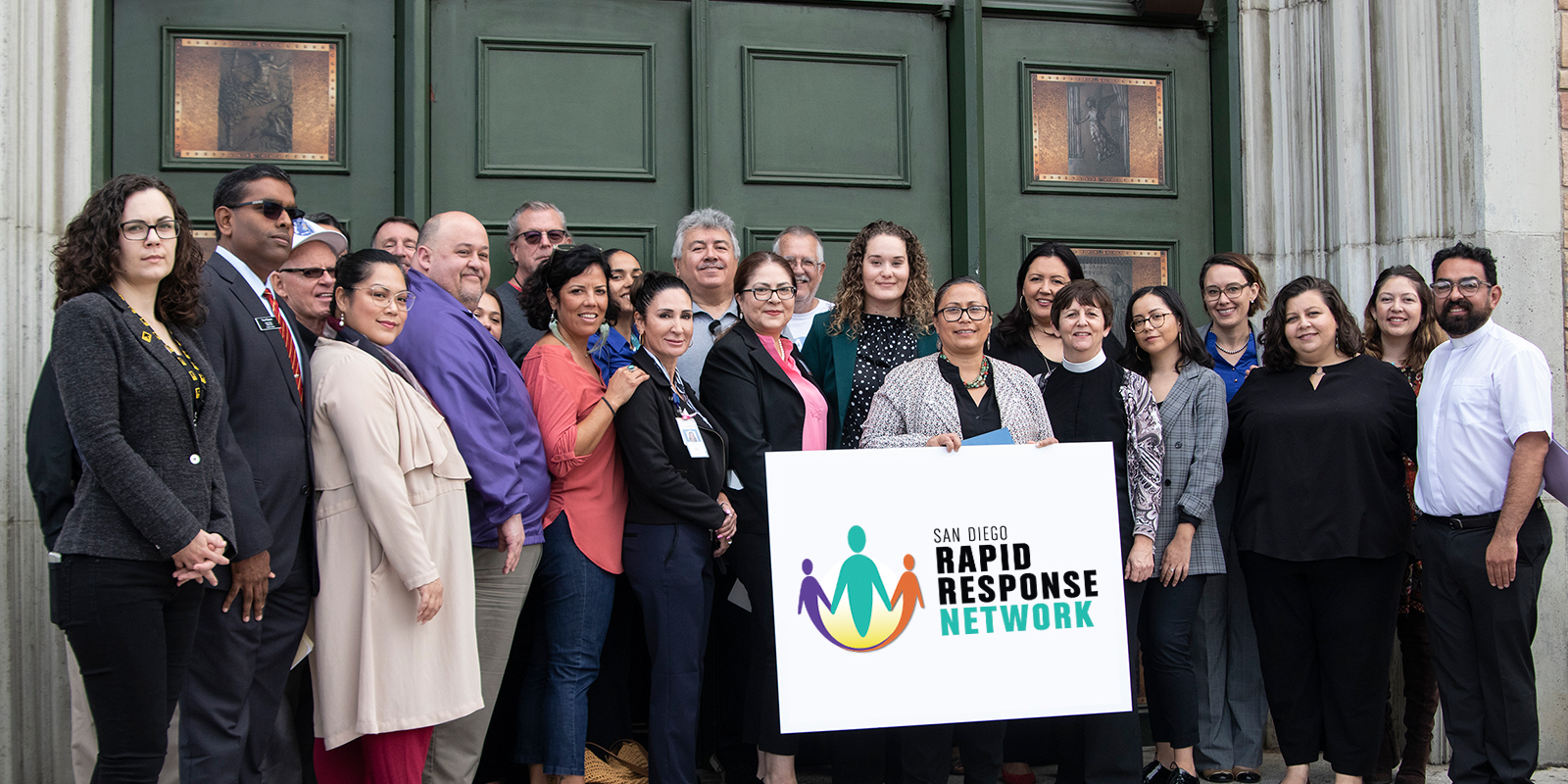 SDRRN In The News
Our Newsroom is the place to learn the latest news about the San Diego Rapid Response Network. Browse through our press releases, view or read the latest news coverage.
Press Contact
For media inquiries, please click here to complete our media inquiry form.
---
Nuestra Sala de Prensa es el lugar para obtener las últimas noticias sobre la Red de Respuesta Rápida de San Diego. Navegue a través de nuestros comunicados de prensa, vea o lea la última cobertura de noticias.
Prensa Contacto
Para consultas de los medios, haga clic aquí para completar nuestro formulario de consulta de los medios.
---

May 24, 2023
"Our immigration system is broken," says Kate Clark, JFS's Senior Director of Immigration Services, as she calls on the public to hold elected officials accountable for rebuilding the immigration system. The Border Patrol recently created a horrific humanitarian situation, detaining hundreds of migrants between the border fences. San Diego Rapid Response Network (SDRRN) Migrant Shelter Services, which is operated by JFS, stands ready to continue to help asylum seekers, despite restrictive new border policies imposed by the Biden Administration after Title 42 was lifted on May 11.
Read Story