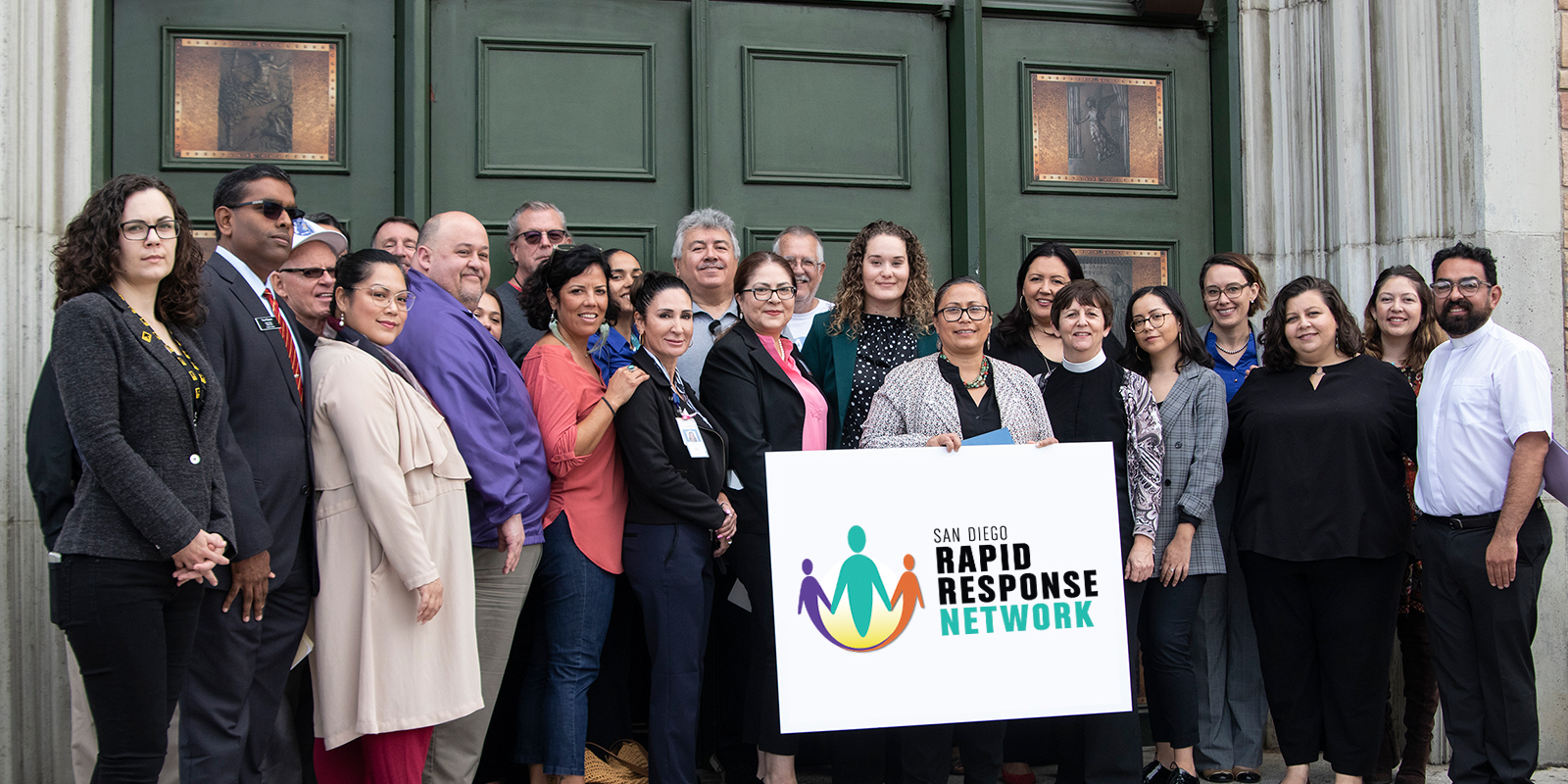 SDRRN In The News
Nuestra Sala de Prensa es el lugar para obtener las últimas noticias sobre la Red de Respuesta Rápida de San Diego. Navegue a través de nuestros comunicados de prensa, vea o lea la última cobertura de noticias.
Prensa Contacto
Para consultas de los medios, haga clic aquí para completar nuestro formulario de consulta de los medios.

September 1, 2022
U.S. Senator Alex Padilla visited the San Diego border region Wednesday to learn how the federal government can support the humanitarian efforts of local advocates. During a meeting with members of the San Diego Rapid Response Network, advocates asked Padilla to help them restore the asylum system, stop the militarization of the border, expand access to Friendship Park and adopt a more welcoming approach to new migrants. "The border is much more than a headline, it's people's lives that are impacted every single day on both sides of the border," said Kate Clark, director of immigrant services at Jewish Family Service.
Read Story