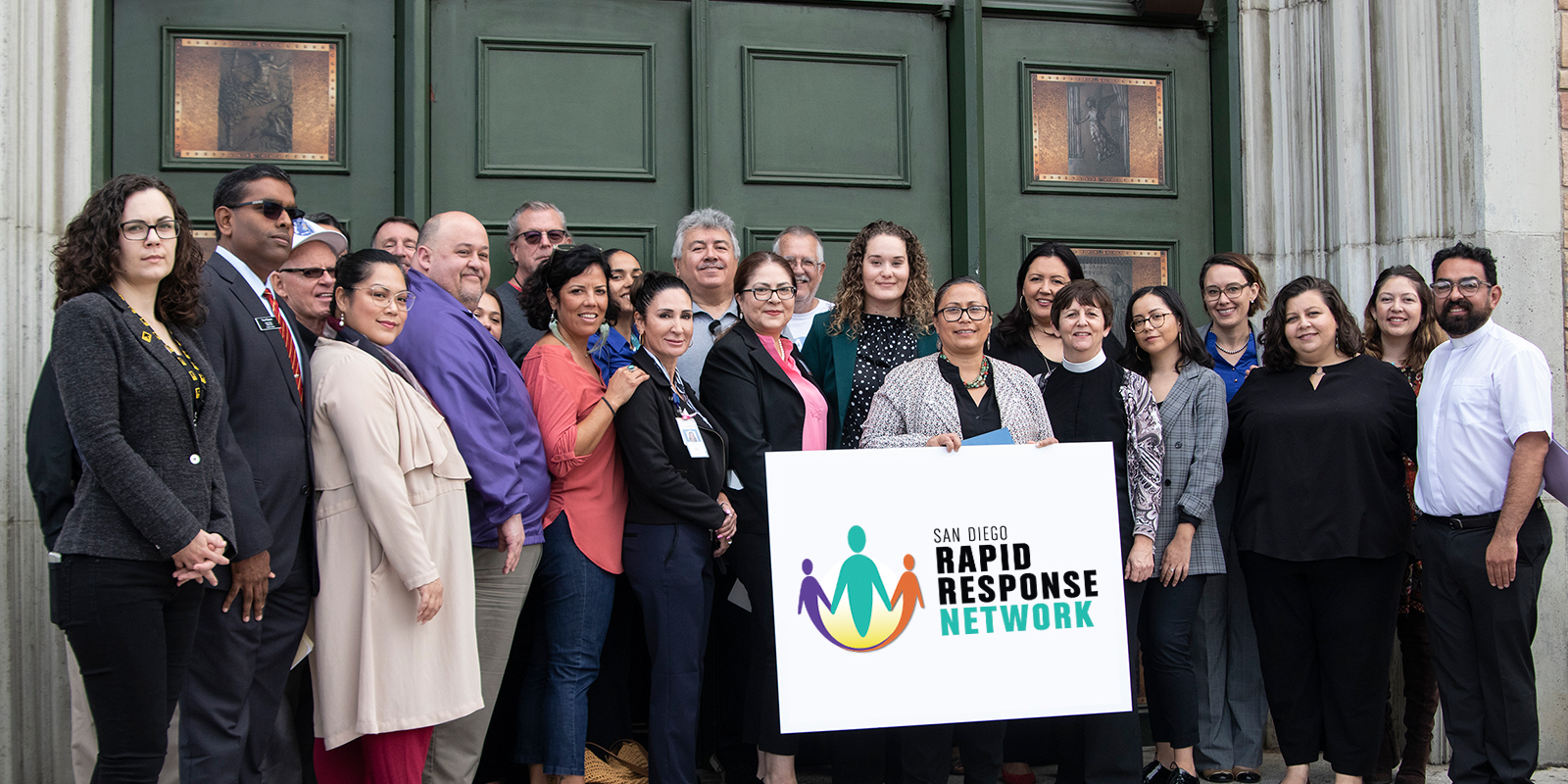 SDRRN In The News
Our Newsroom is the place to learn the latest news about the San Diego Rapid Response Network. Browse through our press releases, view or read the latest news coverage.
Press Contact
For media inquiries, please click here to complete our media inquiry form.

August 6, 2018
NPR highlighted two SDRRN partners' (ACLU & JFS) collaborative working relationship on "All Things Considered," in a story about a mother desperate to be reunited with her 3-year-old daughter.
Read Story